2020 Tri Estuary Challenge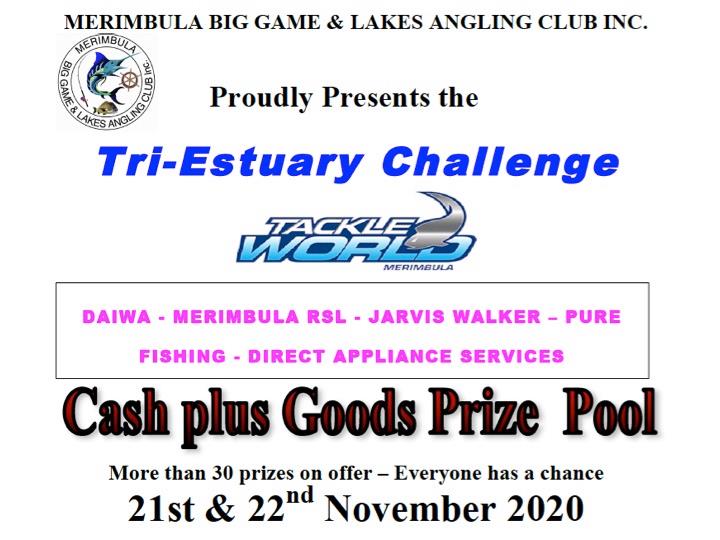 The Clubs next major event is the ever popular Tri Estuary Challenge to be held next week end 21 & 22 November.  The Tri Estuary is open to all comers and they may fish in all or any of our three main estuaries; Bega, Merimbula and Pambula for a total of more than 30 prizes.  There are four fish species eligible for prizes bream , dusky flathead , trevally and tailor.  Naturally MBGLAC supports catch and release angling with prizes based on DPI brag mat photographs of fish length.   Due to Covid-19 restrictions briefing and entries will be held at the Clubhouse on Friday evening 20 November commencing 4.00pm till 7.00pm. Entries and briefing will be done in batches of 20 to fit the club's social distancing set-up. So we ask for all to come early and to be patient.   Full details on the Club's Website www.mbglac.com.au.  Commensurate with Covid-19 restrictions entry fees have been halved this year to $25 per person with juniors free entry when accompanied by an adult.    
For more information please contact Merimbula Big Game & Lakes Angling Club.