We are re-opening!
We are re-opening on Friday 1 November 2019.
No 47 is still being rebuilt but meanwhile, we're setting up in 30 Market Street (next to Seeto, Dodd and Dywer Pharmacy)  and will be opening the doors on Friday 1 November!
We're running on a smaller scale for now but still have all your favourites and order in product to suit.
Pop on by Friday at 7am for our opening!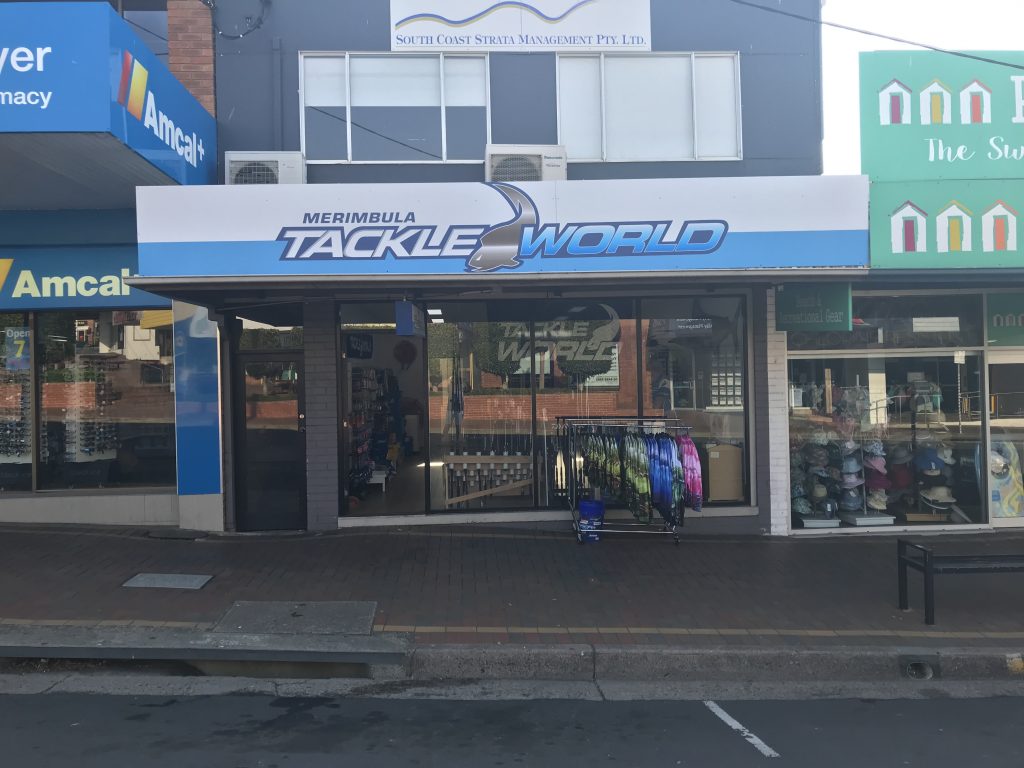 Fire Update - Tackle World Merimbula
We apologise for the delay in notifying all our followers, although we did put a post onto our FB page when the fire occurred. This has been an extremely traumatic period for us to try and work through. So for those of you that have not heard Tackle World Merimbula was destroyed by fire some weeks ago and therefor we have not been posting any subjects of interest nor a fishing report.
Again we apologise for this. Our long term projection is to be back trading by Christmas but already we have faced numerous setbacks. The site is now cleared and we will now hold hope that all the DA requirements can be submitted and hopefully passed through our council to enable building to commence. We do have our Tackle World phone number diverted through to our home and are still happy to answer any questions pertaining to fishing for those who may be coming up our way over the coming months.