COVID-19 Update
Saturday 14 August – Under the current situation, we are closed until further notice.
Contact Ron 0429 040 778 or Stuart 0476 237 317 and arrange a pick up time and to discuss product options
Watch this space for any updates
Bushfire Update January 2020
We apologise for not having a fishing report over the past weeks. Although during our busy Christmas period where we usually don't have one this situation has unfortunately been extended for the time being. As you are all aware Bega Valley Shire has been impacted terribly by the recent fires and conditions have not been at all pleasant.
This relating to shops being closed for entire days during what should have been the busiest time of the year for us all.  We ask for your understanding during these trying times and assure you that our reports will be coming as soon as possible. Although we are still dealing with smoke hazed days and our beaches are still washing up ash leaving our shorelines looking far from their splendour we are asking those of you that may have had holidays booked for February to please not cancel as we are hoping in coming weeks that most of this should be gone. Merimbula Eden Tathra which are the backbone of the Far South Coast are all struggling at the present time and we need all our visitors to come back and see us.
Kind Regards
Team at Tackle World Merimbula
We are re-opening!
We are re-opening on Friday 1 November 2019.
No 47 is still being rebuilt but meanwhile, we're setting up in 30 Market Street (next to Seeto, Dodd and Dywer Pharmacy)  and will be opening the doors on Friday 1 November!
We're running on a smaller scale for now but still have all your favourites and order in product to suit.
Pop on by Friday at 7am for our opening!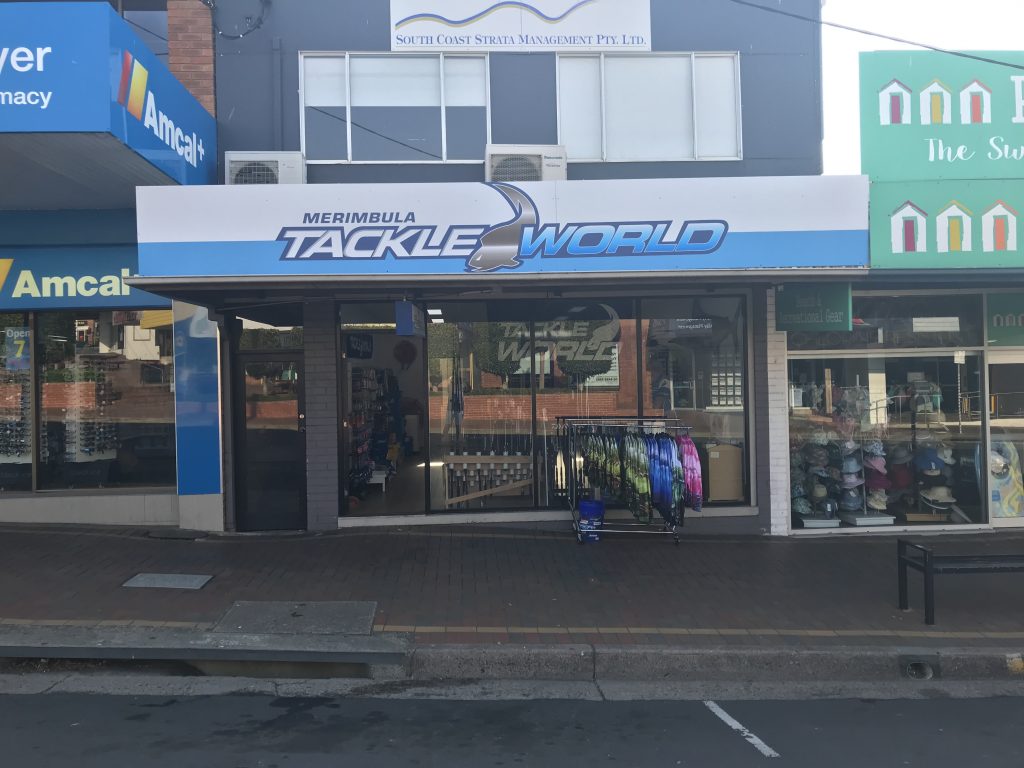 Fire Update - Tackle World Merimbula
We apologise for the delay in notifying all our followers, although we did put a post onto our FB page when the fire occurred. This has been an extremely traumatic period for us to try and work through. So for those of you that have not heard Tackle World Merimbula was destroyed by fire some weeks ago and therefor we have not been posting any subjects of interest nor a fishing report.
Again we apologise for this. Our long term projection is to be back trading by Christmas but already we have faced numerous setbacks. The site is now cleared and we will now hold hope that all the DA requirements can be submitted and hopefully passed through our council to enable building to commence. We do have our Tackle World phone number diverted through to our home and are still happy to answer any questions pertaining to fishing for those who may be coming up our way over the coming months.