Fishing Report - 14 OCTOBER 2020
FISHING REPORT – 14 OCTOBER 2020
Report thanks to MBGLAC
Inclement Spring Weather Keeps most Anglers in the Estuaries
The inclement Spring weather has subdued most game fishing activity although there is a report to hand of bluefin tuna passing Eden.  Whales continue southwards and some spectacular sightings are reported.    
  Good size ocean flathead are coming onto the chew off our normal spots from Kianniny, Bournda Island and Tura Headland.  Try 18 fathoms for best results.
Snapper and morwong are also returning to the bite with some good fish taken on micro jigs off Haycock and near Boyds Tower and Mowarry.     Closer to Merimbula gummy shark are about on the inshore side of the horseshoe reef with a few flathead in deeper water off eastern edge of the reef. 
At Merimbula the entrance is changing rapidly and boaters need to be extra cautious.  At present Marine Rescue Merimbula cannot respond outside of 3 hours of high tide.  A new spit is developing from Mitchies towards Spencer Park and already the red port exit buoy near Mitchies has been stranded.  Travel with care. 
Australian salmon have been taken from the Fishing Club jetty at Spencer Park.  Best results with copious burley and pilchard bait.   Red worm soft plastics in the same area will see good returns of trevally.  Tailor grace the main Merimbula Top Lake, troll with silver spinners.  Salmon seem to have finished spawning and are now out on our beaches and headlands.  Great places to fish during SW winds.  Best spots Tura, Main, Haycock and Aslings beaches.  Pilchards and ganged hooks seem to bring the best returns.  There are also sizeable salmon at the end of the new tourist jetty at Eden.  Dusky flathead are becoming active and both Merimbula and Pambula Lakes are producing.
The Pambula River remains a reliable venue during the windy weather with salmon, tailor and trevally on the chew.  Congratulations to Giddy Brandauer   fishing with Merrily Bell, taking some lovely salmon. Soft plastics are a must for good results, for bait try pilchards.   The Bega River is fairly dirty again after the recent rains.  Best to try Mogareeka for dusky flathead and salmon. 
Keep your rods bent!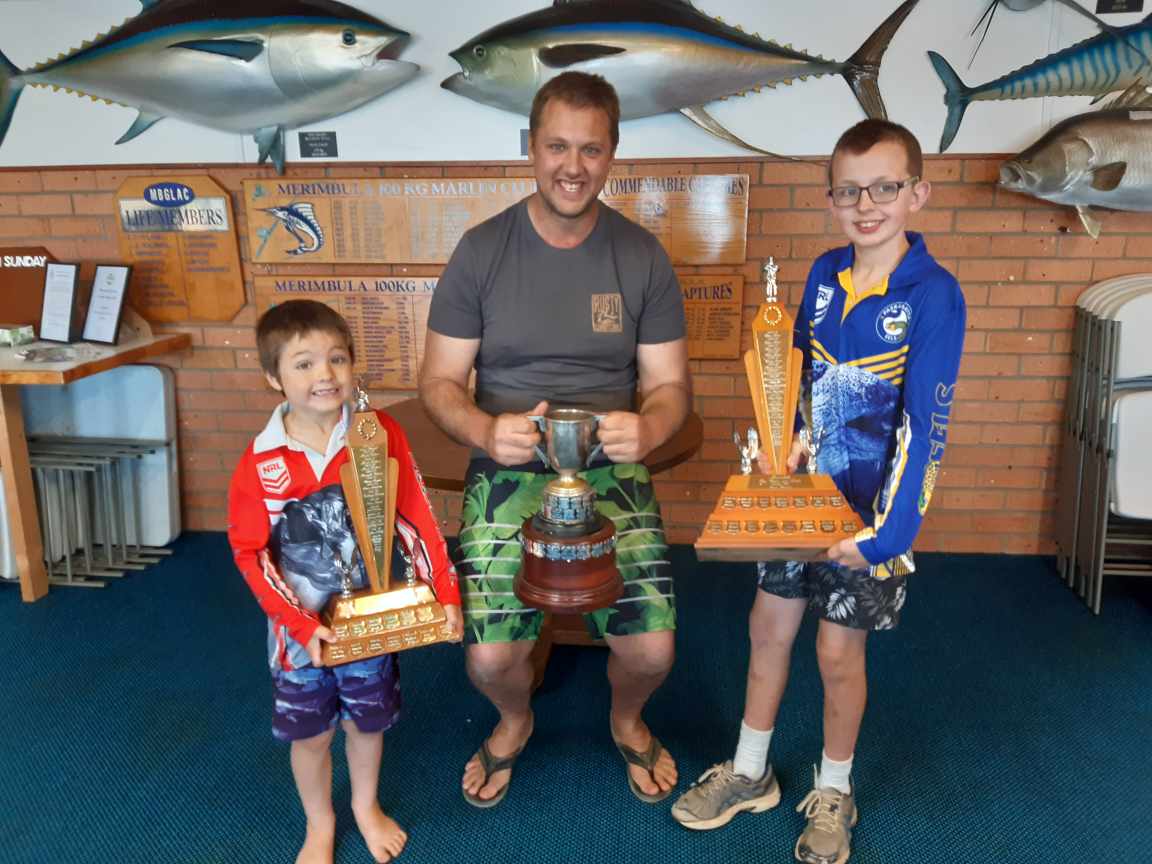 Join the Tackle World Merimbula Newsletter
Weekly Fishing Report, New Products, Weekly Specials & Subscriber Only Offers.