Bushfire Update January 2020
We apologise for not having a fishing report over the past weeks. Although during our busy Christmas period where we usually don't have one this situation has unfortunately been extended for the time being. As you are all aware Bega Valley Shire has been impacted terribly by the recent fires and conditions have not been at all pleasant.
This relating to shops being closed for entire days during what should have been the busiest time of the year for us all.  We ask for your understanding during these trying times and assure you that our reports will be coming as soon as possible. Although we are still dealing with smoke hazed days and our beaches are still washing up ash leaving our shorelines looking far from their splendour we are asking those of you that may have had holidays booked for February to please not cancel as we are hoping in coming weeks that most of this should be gone. Merimbula Eden Tathra which are the backbone of the Far South Coast are all struggling at the present time and we need all our visitors to come back and see us.
Kind Regards
Team at Tackle World Merimbula
MERIMBULA FISHING REPORT 19-12-2019

FISHING REPORT – 19 DECEMBER 2019
Over the last week the fishing has been nothing short of exceptional around the Merimbula region with the local estuaries, beaches and rocks all firing just in time for the holiday makers.
The estuaries have been a stand-out. Both Merimbula and Pambula Lakes are excellent for flathead, bream, tailor and whiting with a few blackfish thrown in to. The latter Lake has been OK over recent weeks but with the increased water temperature over recent days it's ready to explode. A few local gurus are having a field day on top water whiting with the shallower margins in the top basin being the better place to try. A mixture of surface lures helps as some days walk-baits are better and other days poppers seem best. Having a mixture of both will see some tasty fillets for the pan if so desired. You can expect a few bream to plus the odd better flathead when fishing like this and if you haven't witnessed a big flathead hit a surface lure in shallow water it's certainly adrenalin rushing stuff. For those soaking a bait the channels in both systems continue to produce trevally, bream and  a few flatties. The lower sections below the main bridge in Merimbula is the go with the draining tide seeming better this past week or so. Use softer baits like prawns, pipi and even beachworms for best results. If you're after a whiting or two then the Mitchies jetty area at Fishpen has been consistent of late with pipi the go to bait to use. Up at Tathra the Bega River is dropping and still closed but continues to fish well. The flats have been excellent for whiting and bream with the deeper sections around the bridge area and Thompson's wall great for bigger dusky flathead and mulloway. I know of several silver slabs hooked over recent days with the fish averaging 9-10 kilo with a few bigger fish lost also. Anglers casting bigger soft plastics up to 7 inches have fared best though the bait crews are getting their fare share of action after dark to.
On the beaches the tides are getting better for later in the weekend though they have fished well this past week despite conditions not being ideal. We had a session down the local Tura main in not nice conditions but the fish didn't mind with double header salmon getting caught on a bait and popper combination. There great fun when 2×2 kilo fish are pulling either way and even on surf gear they pull hard. I expect the beach fishing to only get better with Haycock, Tura main and north Tura all worth a look for the pelagic species. If shark fishing from the beach interests you then NOW is the time to go. There's plenty of bronze whalers in close with a few school and gummy sharks also getting in on the action. One visitor hooked 4 in one afternoon, landing one around 6 foot and loosing two others after short battles then the last one which they saw decided to spool them. They have to be big fish to do and all these sharks were hooked in shallow water of 4-5 foot just past the shore break. That just shows you don't need deep water to target them.
The ocean rocks and local wharfs especially Tathra wharf are exciting places to be at present with the kingfish bite at the minute. On Tuesday a 13yr old angler caught a 17 kilo king from the wharf with others lost to and everyday is the same, you just gotta be there when they decide to chew. I know of another around 15 kilo which was caught at 11.30am during the week so that just shows they can turn up any-time. Using live bait has accounted for a lot of the hook-ups though a few anglers casting bigger stick-baits and poppers have raised fish also. Whilst waiting for the king bites salmon, tailor and the odd frigate mackerel have filled in the time with some thumping trevally around the wharf pylons. Over at Merimbula there's been plenty of squid caught with a few salmon, tailor and smaller kings captured when the schools swim past. Using lures and whole pilchards has been good and with the bottom here very rough using a bobby cork float at various depths will see better results for you.
Offshore the flathead are finally waking up, Local gun Ian caught 17 solid sandies over 40cm in a short period of time, finding a patch was the key but when he did it didn't take long to get a feed. Water depths of 34-36 mtrs was the go straight off Bournda Island with fresh squid the bait of choice. He said the leatherjackets were a nuisance but persistence paid off. For the reef dwellers the snapper have picked up again over recent days which is good to see. They have been patchy but better now with a few crews getting a dozen or so fish in a session which is pretty good in my books. Bait anglers drifting are certainly cleaning up with the micro jigs still accounting for a few fish. Both Haycock and Lennards are worth a look as is Long point early in the morning. There's reports of kingfish on the surface as well, they are coming up boiling in solid patches but only staying on top for very short time periods. If you're lucky enough to be close when they do and have a popper/stick-bait ready you just might be in luck, let's hope so.
On a lighter note all of us at Tackleworld Merimbula would like to thank you for you're continued support in the shop and on FB, have a safe and Merry Christmas and look forward to seeing you soon if in the area.
Tight lines till next week.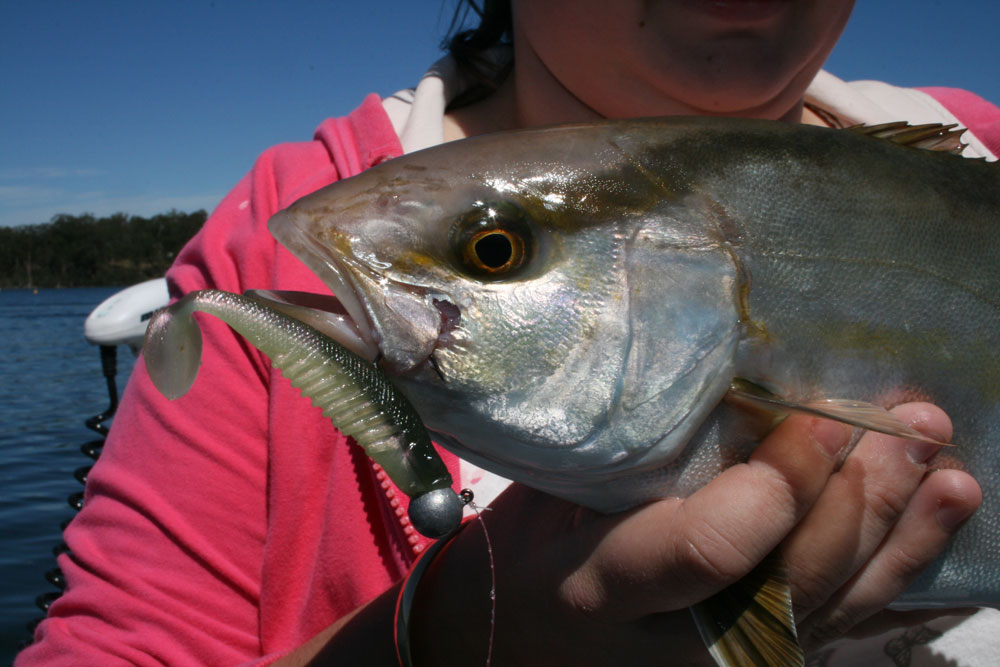 Join the Tackle World Merimbula Newsletter
Weekly Fishing Report, New Products, Weekly Specials & Subscriber Only Offers.