Fishing Report - 21 SEPTEMBER 2020
FISHING REPORT – 21 SEPTEMBER 2020
Report thanks to MBGLAC
The southern whale migration has shifted into top gear with whale sightings all along the coast. Whale Watchers are being rewarded by spectacular sights with the southern migration back to Antarctica for the summer season now well underway.
As reported last week good snapper are on the chew between Boyds Tower and Mowarry.  Try 15 fathoms.  Congratulations to dedicated angler Bianca Bamford who caught some magnificient snapper using twin hook 40-60gm micro jigs with flashers, see photograph.  Flathead remain quiet with the best place remaining the shelving waters off Mowarry at about 20 fathoms.  Closer to Merimbula gummy shark are available on the inshore side of the horseshoe reef with a few flathead in deeper water off eastern edge of the reef.  Try 25 fathoms.  Snapper and morwong are fairly quiet but some good fish have been taken in the deeper parts of Haycock reef.
Some nice trevally have been taken along the lower Merimbula Channel.  Try reddish soft plastics and fish beside the long moored larger craft.  Australian salmon are spawning in the lower part of the channel and while difficult to get onto the bite some have been taken on soft plastics and small plastic lures while trolling.  Tailor grace the main Merimbula Top Lake.  Here it is difficult to troll because of the floating weed but drifting near a bust up and casting silver spinners can bring a great response
Salmon are also spawning in the Pambula River and again this remains the stand out fishing spot during the past week together with tailor and trevally.   Try the channel between the Shark Hole and Broadwater.  Soft plastics are a must for good results, for bait try pilchards.
The Bega River is returning some dusky flathead from above Thompsons and at Mogareeka.  There are a few bream beside the rockwall up from the ramp. 
Keep your rods bent!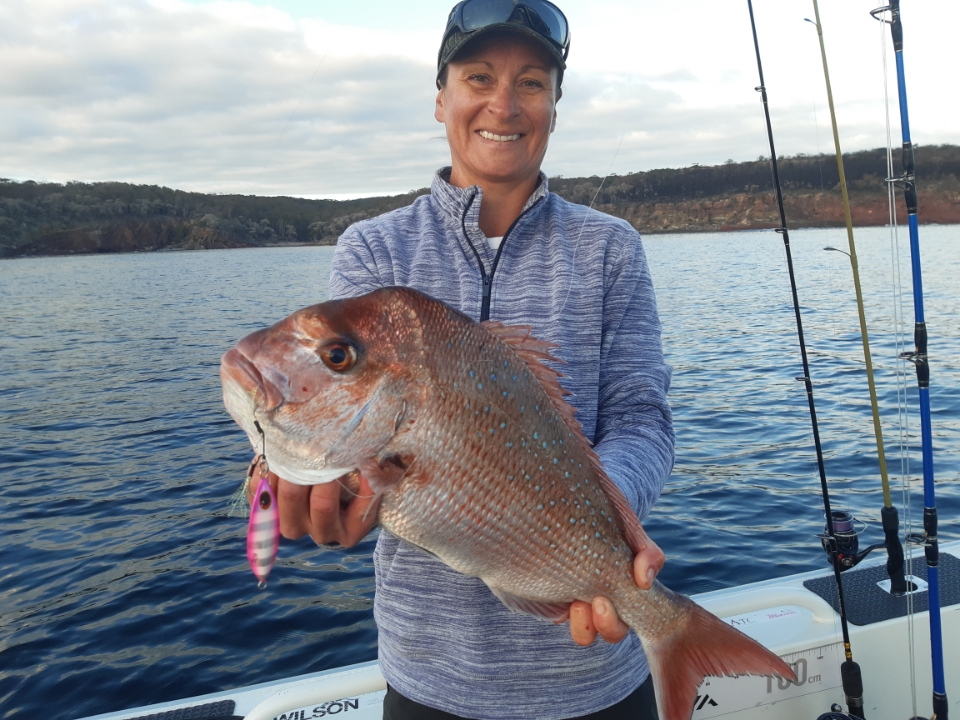 Join the Tackle World Merimbula Newsletter
Weekly Fishing Report, New Products, Weekly Specials & Subscriber Only Offers.